Back to main Blog

Head of Strategic Alliances & Channel Partners
Lausanne, Switzerland - November 26, 2018 - Saphetor SA, a Swiss precision medicine company and a leader in diagnostic and bioinformatics solutions for clinical Next Generation Sequencing, announced today that Dr. Erik Zmuda has become a member of its Advisory Board.
Saphetor offers a fully automated clinical platform that analyses next-generation DNA sequencing data, as well as a widely popular genomics search engine and aggregator, VarSome. Dr. Zmuda will advise on further scaling up the integration of emerging genomic datasets and their use in automated variant interpretation in order to continue improving the diagnostic process for Saphetor's clients and VarSome's 85'000 global users.
'I was honored to be invited to serve as a member of the advisory board, and I believe sharing my expertise within the clinical diagnostic domain to further the development of this critical resource is an excellent way to give something back in service to the broader community,' said Dr. Erik Zmuda.
Dr. Zmuda's specific expertise and main area of interest lie in the application of genomics to clinical medicine to identify the genetic underpinnings of heritable and acquired somatic disease. This involves the development and validation of new diagnostic tests as well as the interpretation of test results in the context of the individual patient.
'Interpreting genomic variation in the context of an individual patient with the goal of identifying a molecular diagnosis or targeted therapy is a central pillar to the work being done in today's clinical genetics laboratories. A major factor that limits this work is the fragmented network of knowledge bases used to enable this interpretation. Saphetor and VarSome do an excellent job bringing these disparate sources of information together into a cohesive interface that enables rapid and efficient assessment of genomic variation,' added Dr. Erik Zmuda.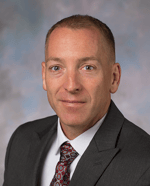 About Dr. Erik Zmuda, Ph.D., DABMGG
Dr. Zmuda received a Ph.D. in Molecular, Cellular and Developmental Biology from the Ohio State University, Columbus, Ohio and is board certified in Molecular Genetics by the American Board of Medical Genetics and Genomics. Currently, he's a director of Institute for Genomic Medicine Clinical Laboratory at Nationwide Children's Hospital, Columbus, Ohio, USA.
About The Institute for Genomic Medicine at Nationwide Children's Hospital
The Institute for Genomic Medicine (IGM) at Nationwide Children's Hospital was created in 2016 as one of the first ventures into pediatric personalized genomic medicine for children's hospitals. IGM combines a robust clinical laboratory with genome scientists and clinical geneticists to optimize patient care. Collaboration among clinicians, physician-scientists, and basic science investigators is emphasized to quickly transition novel research results into advanced diagnostics, using state-of-the-art technology. The Institute's world-renowned faculty are moving genome-based testing into the mainstream of pediatric diagnosis and treatment, making the results accessible and meaningful for patients and families.