Back to main Blog

Head of Strategic Alliances & Channel Partners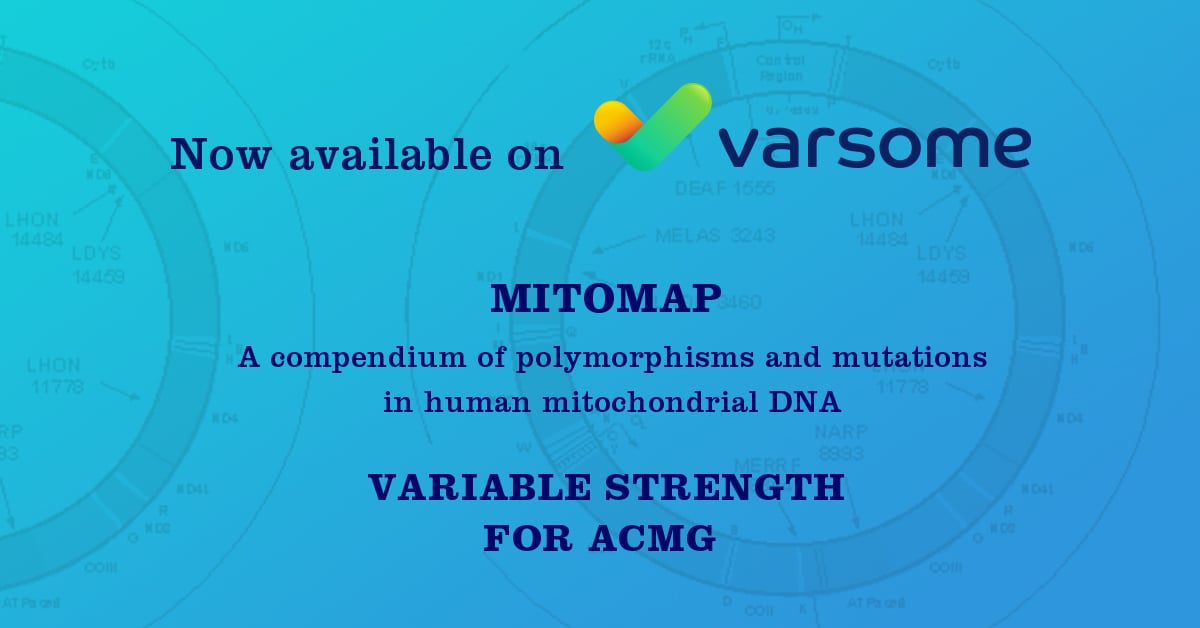 We are releasing Mitomap and Variable Strength for ACMG Criteria for the free VarSome.com.
Mitomap
MitoMap [1] has been incorporated into VarSome.com and can now be used as a source of clinical evidence for mitochondrial DNA.
Variable Strength for ACMG Criteria
Users can manually adjust the strength of individual rules in the ACMG annotation.
VarSome's automated ACMG annotation leverages this as follows:
Clinical Evidence rules PP5 and BP6 may be increased from Supporting to Very Strong if reviewed by an expert committee or multiple VarSome.com users have submitted evidence. This is helpful in highlighting a number of well-known pathogenic variants.

Synonymous PS1 and alternative PM5 amino-acid rules may be downgraded to Moderate, respectively Supporting, if the clinical evidence for the alternative known-pathogenic variant is not confirmed using VarSome's ACMG classification. VarSome has also improved the behavior of these rules if the amino-acids straddle a splice site.

These changes will only be applied to VarSome.com, for the moment, but we expect to be releasing them for VarSome Clinical, in the near future.
Example
The following variant related to Myopathy would be rated Uncertain Significance without the additional weighting of the clinical evidence for PP5.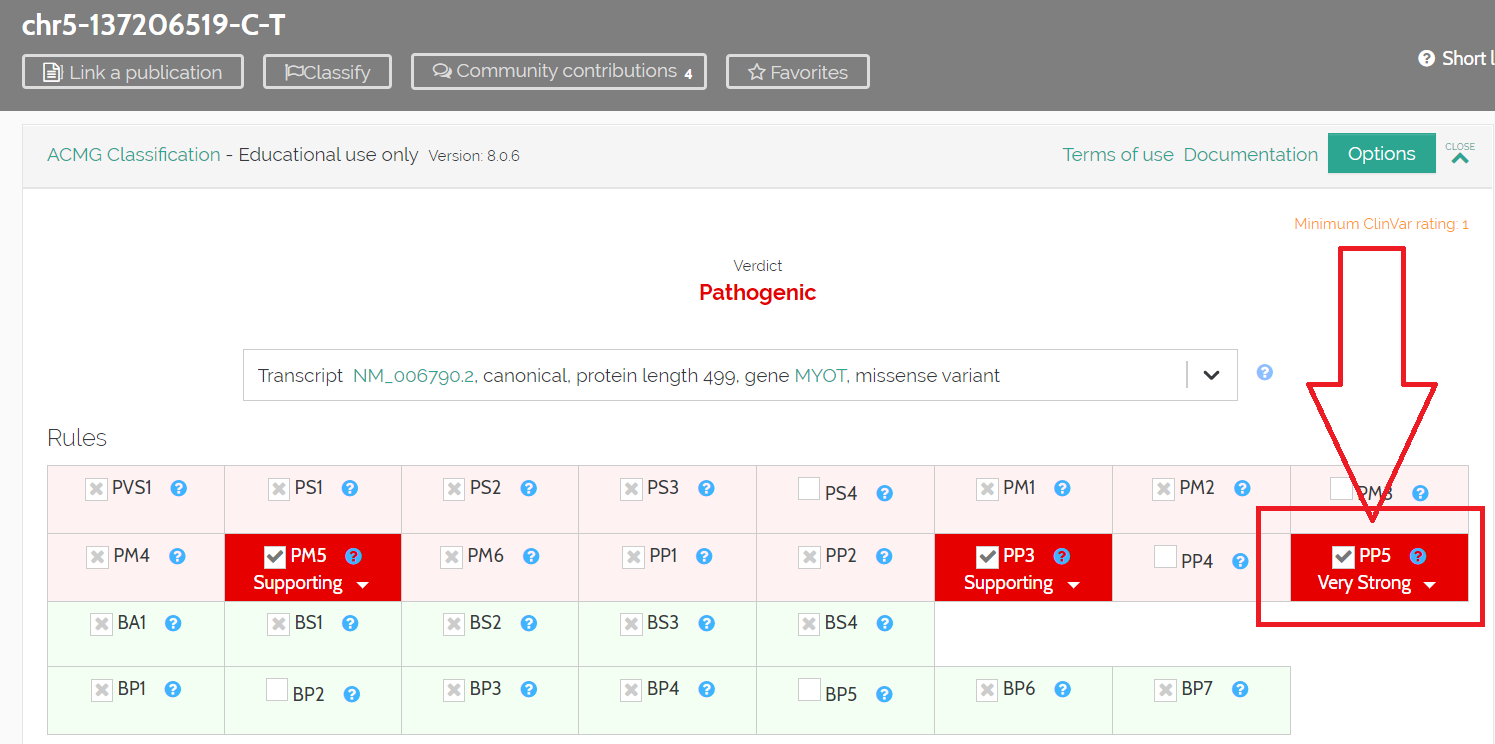 This example also highlights the benefit of the many VarSome.com users contributing to the platform.
In conclusion
As ever, we hope that you find VarSome.com useful, and we are continually striving to improve the platform. Do please contact us if you notice any issues or have suggestions on how to improve the platform.
Presenting VarSome Clinical
References
[1] https://www.mitomap.org/MITOMAP