Back to main Blog

Head of Strategic Alliances & Channel Partners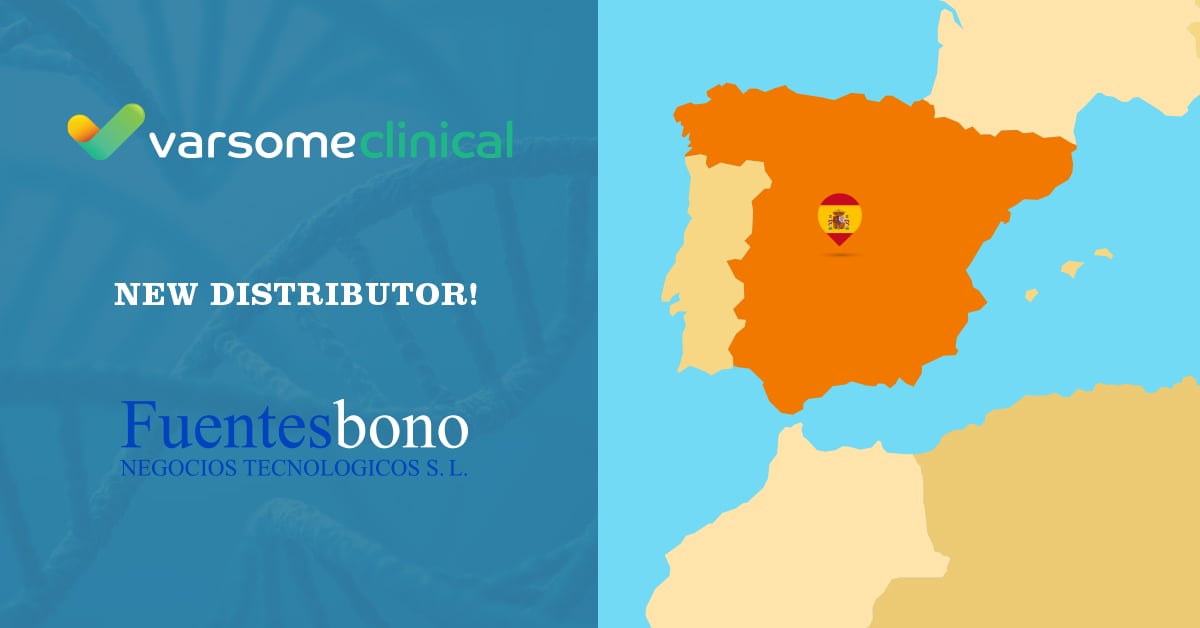 Lausanne, Switzerland - March 24, 2020 - Saphetor SA, a Swiss precision-medicine company and leader in diagnostic and bioinformatics solutions for clinical Next Generation Sequencing (NGS), announced today a distribution agreement with Fuentes Bono Negocios Tecnológicos (FBNT) S.L., a leading distributor providing innovative solutions such as Paragon Genomics, Bionano, Celsee, etc. Saphetor's VarSome Clinical, a clinically-certified platform for interpretation of NGS data extends FBNT's portfolio of tools and services for a wide range of its clients employing NGS technologies for clinical as well as for research purposes.
Juan José Fuentes, CEO of, said: 'This new partnership helps us to deliver high-quality, state-of-the-art bioinformatics services in the clinical and research fields, along with our wide portfolio of assays for Cancer and Constitutional genetics, reproductive healthcare, library preparation kits and reagents for NGS.'
Tomas Kucera, Head of Business Development at Saphetor SA, commented: 'We are excited to collaborate with Fuentes Bono Negocios Tecnológicos S.L. as regional distributor in Spain for our bioinformatics tools, and we are prepared to work closely with their team and clients.'
About
Fuentes Bono Negocios Tecnológicos S.A.
Fuentes Bono Negocios Tecnológicos S.L. operates as distributor in Spain for more than 15 years and offers innovative solutions in the field of genomics. Currently, the company is focused on amplicon libraries, structural variations (SV), single cell field, and data analysis with clinical annotations. The company offers the latest innovations to clients throughout Spain, to meet the changing needs of clients in the field of genomics.
About Saphetor SA
Saphetor SA, is a Swiss precision-medicine company dedicated to large-scale identification and interpretation of human genetic variants by leveraging proprietary algorithms and expert domain knowledge. Saphetor is the creator of VarSome, a suite of intuitive and data-driven bioinformatics solutions both for clinicians and researchers. VarSome.com search engine and professional community is freely accessible, featuring a widely-recognized community-driven knowledge base that enables flexible queries across more than 50 genetic and genomic data resources. VarSome Clinical is a clinically-accredited platform allowing fast and accurate variant discovery, annotation, and interpretation of NGS data for whole genomes, exomes, and gene panels, which helps clinicians reach faster and more accurate diagnoses and treatment decisions for genetic conditions.
Contact FBNT as VarSome distributor in Spain
Presenting VarSome Clinical