Back to main Blog

Head of Strategic Alliances & Channel Partners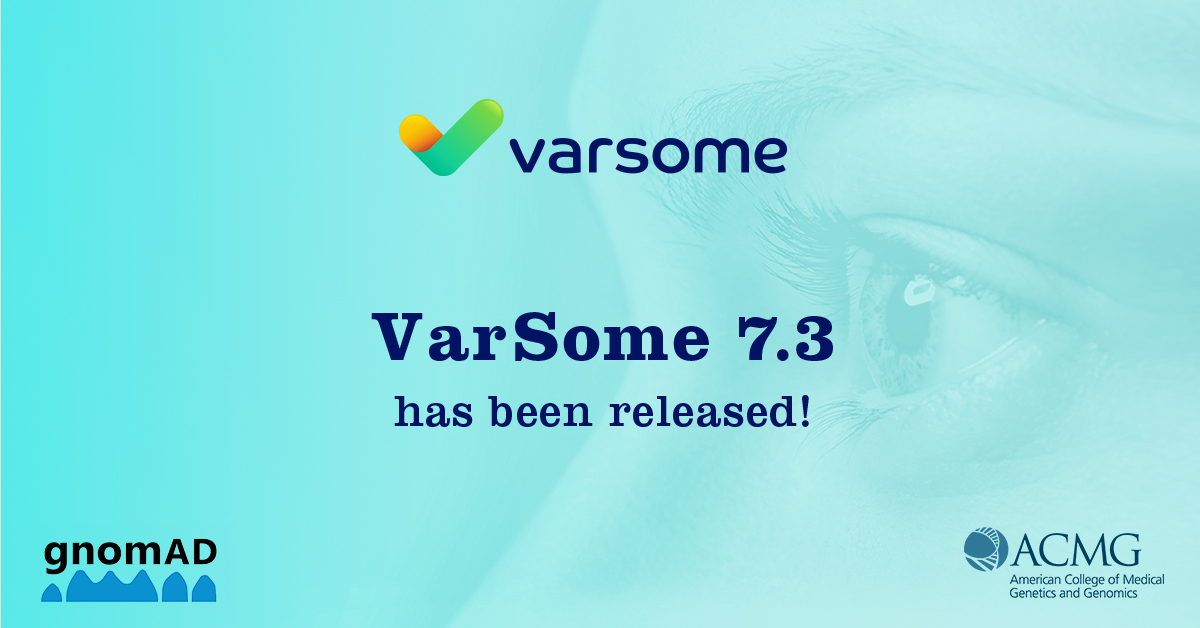 VarSome team is proud to present the latest version of the free VarSome.com with a number of new features and improvements.
gnomAD 2.1.1 now available on VarSome
gnomAD v2.1 comprises a total of 16mln SNVs and 1.2mln indels from 125,748 exomes, and 229mln SNVs and 33mln indels from 15,708 genomes. In addition to the 7 populations already present in gnomAD 2.0.2, this release now breaks down the non-Finnish Europeans and East Asian populations further into sub-populations. The population breakdown is detailed on the picture below.

NCI Genomics Data Commons now available on VarSome
The NCI's Genomic Data Commons (GDC) provides the cancer research community with a unified data repository that enables data sharing across cancer genomic studies in support of precision medicine. The GDC supports several cancer genome programs at the NCI Center for Cancer Genomics (CCG), including The Cancer Genome Atlas (TCGA) and Therapeutically Applicable Research to Generate Effective Treatments (TARGET).

The GDC obtains validated data sets from NCI programs in which the strategies for tissue collection couples quantity with high quality. The GDC encourages data sharing in support of precision medicine.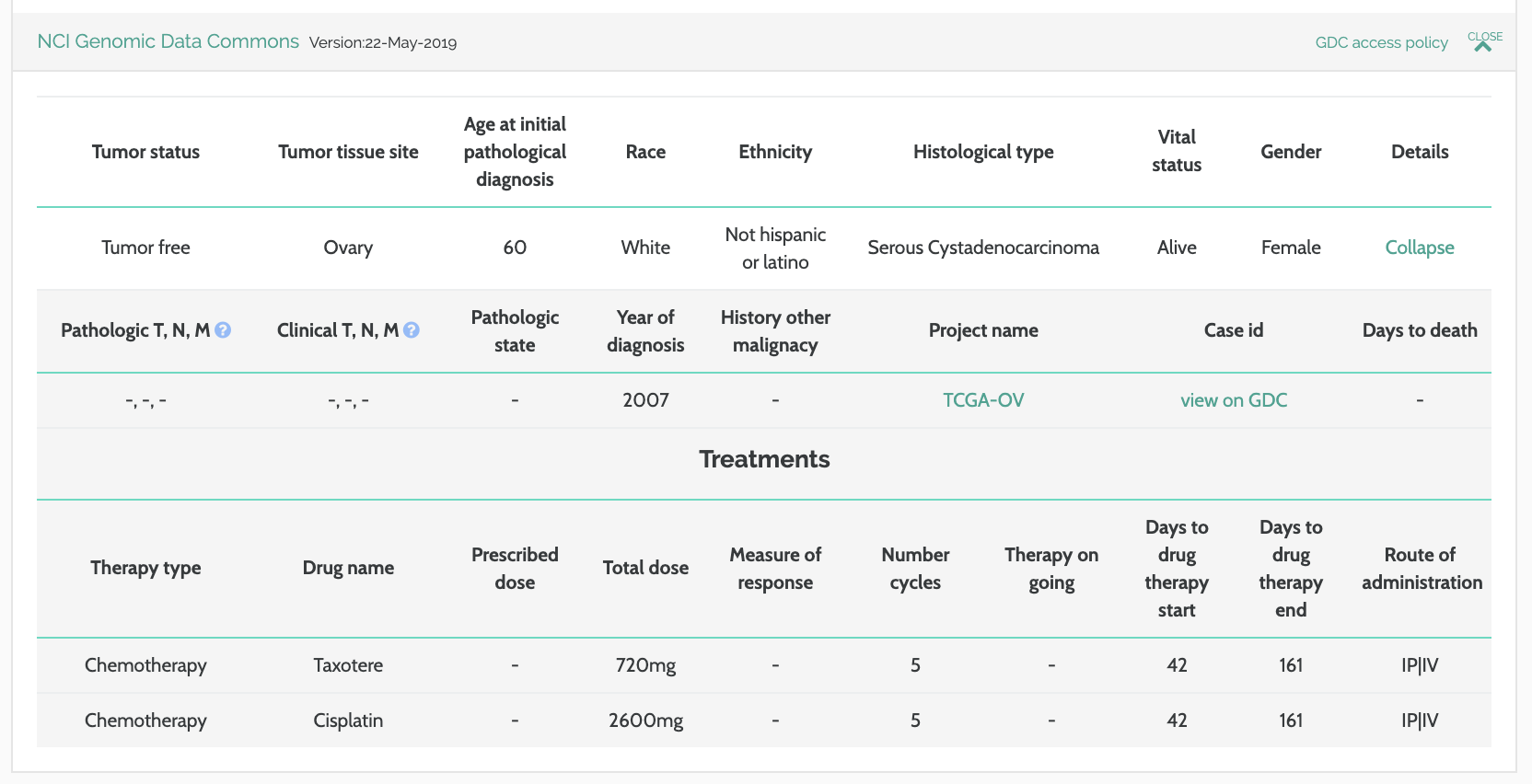 Improvements to ACMG classification
BA1 now checks for frequencies in ethnic populations.
PM2 allows 1 or 2 alleles through which could be considered a mistake in the data (rather than having a strict 0 threshold).
New rule BS2.
Refined implementations for BA1 and PM2.
"Meta-LR" and "Meta-SVM" in-silico predictions from dbNSFP dropped from rules PP3 & BP4.
Improved classification for hg38 though it is still of lesser quality than hg19 as there is less data available.
Many smaller improvements & improved legibility of the explanatory text.
For detailed explanation of each ACMG rule click on the blue question mark in the ACMG component on VarSome.com.
User Interface
New navigation bar to quickly move around sections in the gene page.
Numerous usability improvements and small bug fixes.
Thank you for trusting VarSome!
As ever, we hope that you find VarSome useful. Do please contact us if you notice any incorrect data or have suggestions on how to improve the platform.