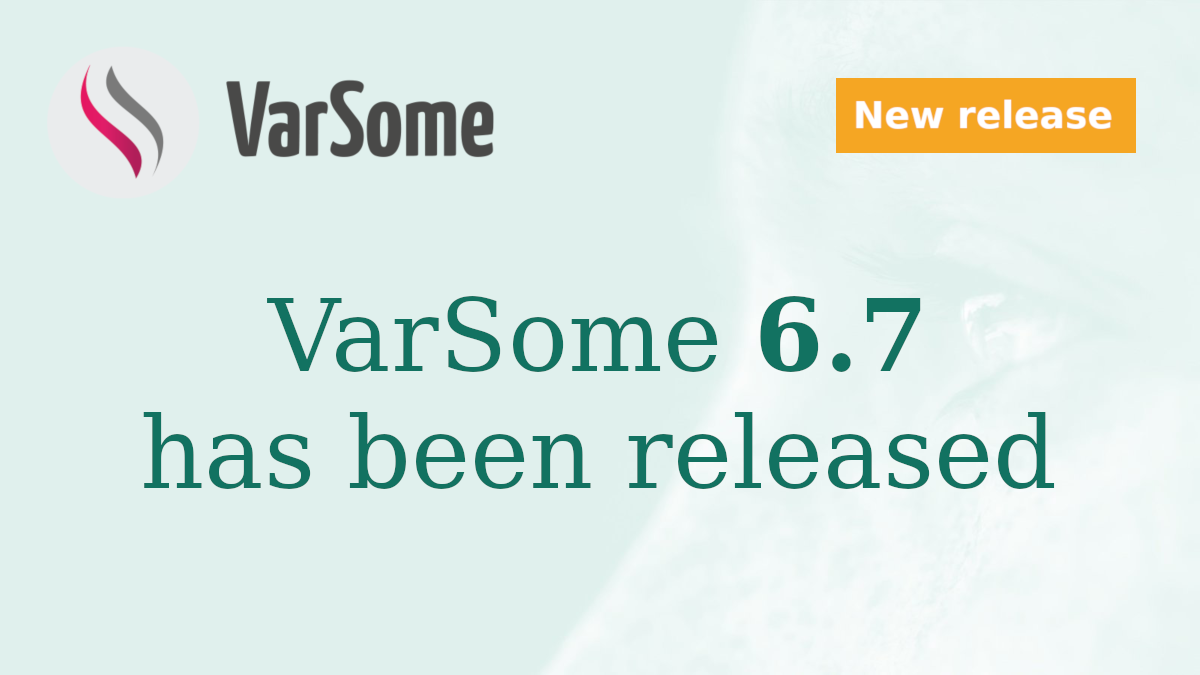 VarSome thriving community will soon reach 100,000 users, a significant milestone, and we'd like to thank you for your continuous use of the platform.
The VarSome team is working hard to provide you with more high-quality datasets and features to continue improving your experience. Watch this space: as previously announced, we will be launching VarSome Pro, our fully-fledged annotation platform for NGS data, in early 2019!
The latest version of VarSome is out with the following features and improvements:
Connect with other users
We completely revamped this popular feature that allows users to connect with each other based on common interests. You can use this to both connect to previous visitors of the page and declare your interest on any variant and invite future visitors to connect with you.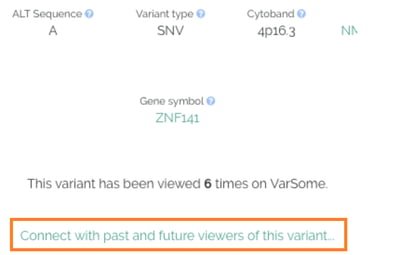 This feature is useful for both clinicians and researchers, offering important opportunities for collaboration to both. Importantly, we will never share your name and contact details to anybody else without your explicit consent beforehand.
HGVS protein level nomenclature
We extended this notation to protein insertions, deletions, extensions, and frameshift variants.

ACMG Refinements
Following advice from our clinical advisors:
The ACMG classification will no longer be evaluated for variants that are outside any coding transcripts.
Rules BP4 & BP7 will never apply simultaneously, ie: no double-dipping on synonymous variants.
Ensembl transcripts with a low "support level" are now filtered out.
Rule BP7 checks the distance from the splice-site in the absence of any splice-prediction data from scSNV.
Rules PP3 & BP4 no longer have a minimum of 2 predictions.
We are honored you choose to use VarSome and we look forward to working with you in 2019. Best wishes from all of us to you and your family for the year-end celebrations.