Back to main Blog

Head of Strategic Alliances & Channel Partners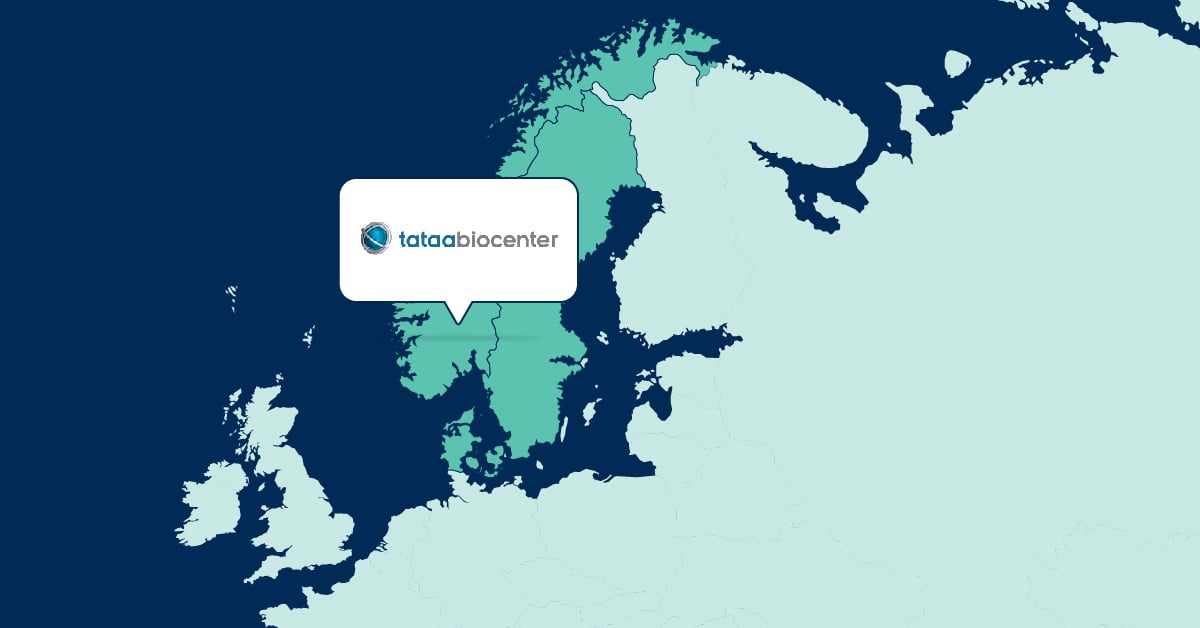 Lausanne, Switzerland - May 19, 2020 - Saphetor SA, a Swiss precision-medicine company and leader in diagnostic and bioinformatics solutions for clinical Next Generation Sequencing (NGS), announced today a distribution agreement with TATAA Biocenter. Saphetor's VarSome Clinical, a clinically-certified platform for interpretation of NGS data extends TATAA's portfolio of tools and services for a wide range of its clients employing NGS technologies for clinical as well as for research purposes.
Petra Vainio, Nordic Sales Manager at TATAA Biocenter said: 'As a distributor of molecular analysis products, we are constantly expanding our offerings with novel solutions and innovations to be able to offer our customers the best tools available. This new partnership helps us to deliver high-quality, state-of-the-art bioinformatics services to our partners in the clinical and research fields'.
Tomas Kucera, Head of Business Development of Saphetor SA, commented: 'We are excited to count TATAA among our regional distributors for our bioinformatics tools, and we are prepared to work closely with their team to provide their clients with an integrated solution for diagnostics purposes.'
About TATAA Biocenter
TATAA Biocenter is one of Europe's leading providers of nucleic acid analysis services and a trusted local provider of laboratory reagents in Scandinavia, as well as the world's largest organizer of hands-on molecular biology training. TATAA Biocenter offers a seamless workflow for high quality analyses of nucleic acids from experimental design, sample preparation, quality control, and data analysis. TATAA is particularly known for its focus on quality, being member of the consortia SPIDIA (www.spidia.eu) and CANCER-ID (www.cancer-id.eu), developing guidelines and standard operating procedures for the diagnostic and pharmaceutical industries, and having co-authored the MIQE guidelines teaching researchers how to report real-time PCR data. Founded in 2001, TATAA Biocenter has laboratories and offices in Gothenburg, Sweden, and in Prague, Czech Republic. In 2019 TATAA Biocenter was named "Best Nucleic Acid Analysis Service Provider – Europe" by Global Health & Pharma.
About Saphetor SA
Saphetor SA, is a Swiss precision-medicine company dedicated to large-scale identification and interpretation of human genetic variants by leveraging proprietary algorithms and expert domain knowledge. Saphetor is the creator of VarSome, a suite of intuitive and data-driven bioinformatics solutions both for clinicians and researchers. VarSome.com search engine and professional community is freely accessible, featuring a widely-recognized community-driven knowledge base that enables flexible queries across more than 70 genetic and genomic data resources. VarSome Clinical is a clinically-accredited platform allowing fast and accurate variant discovery, annotation, and interpretation of NGS data for whole genomes, exomes, and gene panels, which helps clinicians reach faster and more accurate diagnoses and treatment decisions for genetic conditions.
Contact TATAA Biocenter
Presenting VarSome Clinical